APM - Current Officers
//note that the style tag did not exist in original method - JTL modified trying to vertically align the slides
???
???
??
Larry Caldwell, Ph.D., President
Sioux Falls Seminary
Sioux Falls, SD
605-336-6588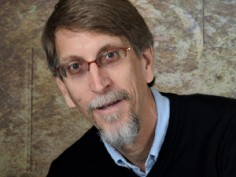 Larry Caldwell teaches Intercultural Studies at Sioux Falls Seminary and is the Director of Missionary Training and Strategy for Converge Worldwide. Larry and his wife Mary served as missionaries in Manila, Philippines. Larry was Professor of Missions and Hermeneutics at the Asian Theological Seminary for 20 years. He also served as Academic Dean and directed the Doctor of Missiology program at the Asia Graduate School of Theology and was editor of the Journal of Asian Mission. Larry has written and presented numerous papers in journals and forums across Asia and the Western world. He earned his Ph.D. at Fuller Theological Seminary.
Linda Whitmer, Ph.D., First Vice-President
Johnson University
Knoxville, TN
865-251-2243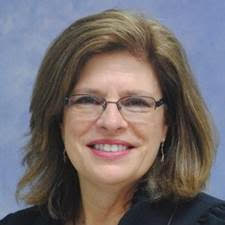 Linda Whitmer is the Dean of the School of Intercultural Studies at Johnson University, Knoxville, TN. Prior to serving at Johnson University, she was the Associate Professor of Intercultural Studies at Hope International University. Linda and her husband Steve served as missionaries in Zimbabwe for over 20 years. She earned her Ph.D. at Fuller Theological Seminary.
A. Sue Russell, Ph.D., Second Vice-President
Asbury Theological Seminary
Wilmore, KY
859-858-3581
sue.russell@asburyseminary.edu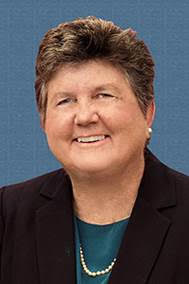 Sue Russell is the Professor of Mission and Contextual Studies at Asbury Theological Seminary, Wilmore, KY. Before coming to Asbury, Dr. Russell was the Associate Professor of Anthropology and the Chair of the Department of Anthropology at Biola University. Prior to that, she spent 17 years in cross-cultural ministry and field research with Wycliffe Bible Translators in S. E. Asia, where she worked with a committee of national pastors to complete the translation of the whole Bible into the Tagal language. She earned Ph.D. in Christian History at UCLA and a Ph.D. in Linguistics at La Trobe University.
David Fenrick, Ph.D., Secretary-Treasurer
University of Northwestern
St. Paul, MN
651-631-5229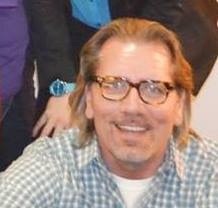 David Fenrick is the Director of the Center for Global Reconciliation and Cultural Education, and professor of Intercultural Studies and Communication at University of Northwestern in St. Paul, MN. He also serves as the Book Review Editor for the journal, Missiology: An International Review, and on the American Society of Missiology Board of Publications. David earned his Ph.D. in Intercultural Studies from Asbury Theological Seminary. David has lived and studied in Zimbabwe, Palestine and Israel, and has led numerous educational travel seminars around the world. He also served as a United Methodist minister in Virginia, receiving Excellence in Ministry Awards from both the Commission on Race and Religion, and the Board of Global Ministry.
Advisory Board:
Elizabeth Glanville
Fuller Theological Seminary
Haemin Lee
Presbyterian Frontier Fellowship
Kathy Mowry
Trevecca Nazarene University
Paul Lewis
Assemblies of God Theological Seminary
Rolando Cuellar
Lee University
Susan Maros
Fuller Theological Seminary