Position Openings
//note that the style tag did not exist in original method - JTL modified trying to vertically align the slides
???
???
??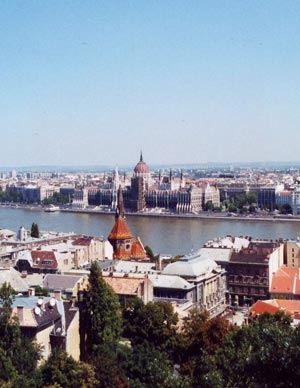 If you or your institution would like to announce a job opportunity on this page, please email missiology@biola.edu.
Faculty Search: Professor of Mission and Intercultural Studies
(Posted on 18 February 2018)
Responsibilities:
The position requires teaching graduate-level courses such as Cross-Cultural and Diversity Competency, Global Outreach, Missions, Evangelism, and World Religions. Normal teaching load is 9 hours a semester, with optional overload teaching (January-term and Summer School) separately compensated. Responsibilities include teaching, research and publication, participation in academic societies, student mentoring, and engagement in standard academic committees. Local church membership and involvement are expected. On-going international ministry (up to one semester per year) is encouraged.
Qualifications:
Credentials expected include a seminary degree and earned Ph.D. in Intercultural Studies or related discipline (ABD's will be considered). International Missions experience and/or local church ministry experience is required, along with evidence of scholarly potential and/or history of publication. Effectiveness in facilitating student learning outcomes is foundational. Ordination or licensure for ministry is a plus. Candidates must evidence a vibrant faith, Christian character, and affirm without reservation the seminary's "Faculty Teaching Position" and hold to biblical inerrancy and a premillennial position concerning the return of Christ. Faculty also commit themselves to a Covenant on Professional Ethics. Lifestyle expectations are set forth in Employee and Faculty Handbooks. The successful candidate will undergo a background check.
Rank/Salary/Benefits:
Rank and salary are dependent on educational credentials, professional experience, and publication history. A full benefits package (including health and life insurance) and allowances for conferences, books, and student mentoring are provided. A stipend will be provided to offset moving expenses.
Institution:
Phoenix Seminary, a conservative evangelical inter/multi-denominational graduate School of Theology, is accredited regionally (HLC) and professionally (ATS) and offers the MDIV, MAC, MAM, MABTS, THM, and DMIN degrees. In student formation, the Seminary seeks to balance academic biblical/theological knowledge, intentional character development through mentoring, and ministry skill development through local church experience. Our educational philosophy is reflected in the motto: Scholarship with a Servant's Heart. The school is a good place to work: Collegiality among the faculty is strong, and the institution was designated a "Best Christian Workplace" nine years in a row.
Application:
Qualified applicants are invited to submit a letter of application and current CV to Dr. W. Bingham Hunter, Executive Vice President & Provost. These items should be sent as email attachments to: ICSsearch@ps.edu. Minorities are encouraged to apply. The Seminary reserves the right to make the appointment or end the search at any time.
Phoenix Seminary
7901 East Shea Blvd.
Scottsdale, Arizona 85260
Faculty Search: Associate Professor of Mission and Intercultural Studies
(Available as of 21 August 2017)
Trinity Evangelical Divinity School (Deerfield, IL) is seeking applications for a full-time, tenure-track associate professor in mission and intercultural studies. Applicants should hold an earned PhD in intercultural studies, anthropology or a cognate discipline, should have teaching experience, international experience with competency in a foreign language, and be able to mentor doctoral research projects. Candidates must also evidence strong Christian commitment and affirm without reservation Trinity's statement of faith.
Primary responsibilities for this position include teaching graduate level courses in missions, cultural anthropology, and social science research methods, as well as advising students and directing masters and doctoral research.
Trinity is committed to excellence and diversity in its faculty, staff and students. Women and minority candidates are encouraged to apply. Qualified individuals are encouraged to apply by sending a current c.v. and cover letter via mail or email to:
Dr. David M. Gustafson
Mission and Evangelism Department Chair
Trinity Evangelical Divinity School
2065 Half Day Road, Deerfield, IL 60015
CAMPBELL UNIVERSITY DIVINITY SCHOOL
Buies Creek, North Carolina
Applicants should apply online at http://www.campbell.edu/about/employment/ and should attach a letter of application, complete curriculum vitae, and a statement of personal faith and calling. In addition, applicants should outline their own theological understanding of Christian mission.
Applications are welcome from all candidates whose profile matches the position description, especially those from traditionally under-represented populations. The committee reserves the right to fill the position at any time or to extend the search.
Transcripts, references, and additional material may be requested if needed for further consideration. Campbell University maintains a continuing policy of nondiscrimination in employment. It is our policy to provide equal opportunity in all phases of the employment process and in compliance with applicable federal, state, and local laws and regulations. Accordingly, the University is committed to administering all educational and employment activities without discrimination as to race, color, sex, sexual orientation, gender identity, age, ethnicity or national origin, religion, disability, genetic information, protected veteran status and any other characteristic protected by law, except where appropriate and authorized by law. This policy of nondiscrimination shall include, but not be limited to, the following employment decisions and practices: hiring; upgrading; promotions; demotions or transfers; layoffs; recalls; terminations; rates of pay or other forms of compensation; selection for training, including apprenticeship; and recruitment or recruitment advertising.