ASM Monographs
//note that the style tag did not exist in original method - JTL modified trying to vertically align the slides
???
???
??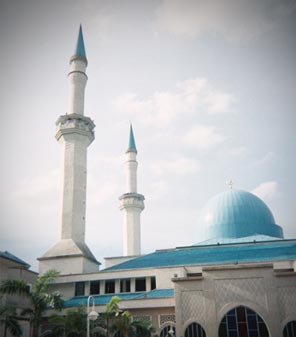 The American Society of Missiology publishes a series for distinguished dissertations and other similar scholarly monographs in missiology and in related fields of missiological interest. In its initial years the series was co-published with the University Press of America, and from 2006 onward it is being co-published with Pickwick Publications, an imprint of Wipf & Stock Publishers.
The ASM Scholarly Monograph Series makes more widely available quality scholarly work relating to the area of world mission. The Series welcomes submissions of doctoral dissertations completed in the last three years at universities and theological institutions in North America and around the world. Other similar scholarly monographs are also welcome. The manuscripts must be in English and not exceeding 350-400 pages.
Authors wishing their dissertations or monographs to be considered for the Series must first submit an abstract, table of contents, and a letter explaining the relevance and importance of the study to the ASM Scholarly Monograph Series Editorial Committee Chair, James R. Krabill. If the topic is deemed of interest and appropriate, the Chair will request a full electronic copy of the dissertation. Members of the Series Committee, who may request assistance from expert readers on specialized topics, judge the dissertations.
For further information regarding the Series, contact the Editorial Committee Chair, James R. Krabill (jamesk@mmnworld.net).
James R. Krabill, Chair, Adjunct Professor of Missions, Anabaptist Mennonite Biblical Seminary
Miriam Charter, Associate Professor of Intercultural Studies (retired), Ambrose University, Calgary, Alberta
Robert Gallagher, Chair of the Intercultural Studies department and Director of M.A. (Intercultural Studies), Wheaton College Graduate School
Sarita D. Gallagher, Associate Professor of Religion, George Fox University
William P. Gregory, Associate Professor of Religious Studies, Clarke University
Margaret E. Guider, OSF, Associate Professor of Missiology, Boston College School of Theology and Ministry
Paul V. Kollman, Associate Professor of Theology and Executive Director Center for Social Concerns (CSC), University of Notre Dame
Bonnie Sue Lewis, Professor of Mission and World Christianity, University of Dubuque Theological Seminary
Michael A. Rynkiewich, Professor of Anthropology (retired), Asbury Theological Seminary
Roger Schroeder, Professor of Intercultural Studies and Ministry, Catholic Theological Union


ASM SCHOLARLY MONOGRAPHS SERIES (Wipf & Stock, 2007-2017):

EARLIER PUBLICATIONS OF THE ASM SCHOLARLY MONOGRAPH SERIES [formerly ASM Dissertation Series]:
J. Nelson Jennings, Theology in Japan: Takakura Tokutaro (1885-1934). 2005. Click here to purchase.