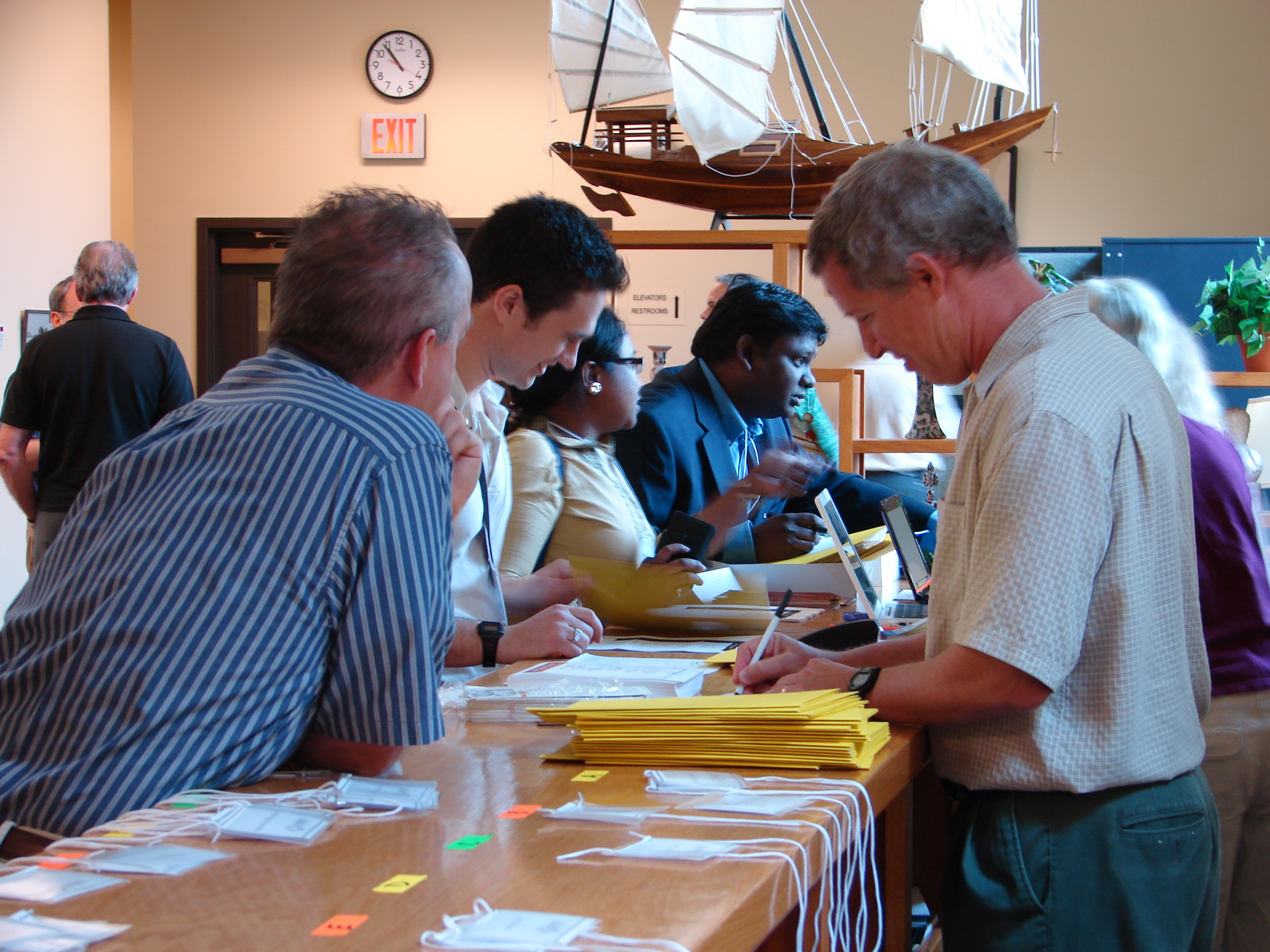 AMERICAN SOCIETY OF MISSIOLOGY
2016 ANNUAL MEETING
Dates: Friday, June 17 - Sunday, June 19
NEW Location: University of Northwestern - St. Paul, St. Paul, Minnesota
Missiology and Public Life
Mission's Constructive Engagement with Societies, Change, and Conflict
PLENARY SPEAKERS
· Sebastian Kim — Chair, Theology and Public Life, York St. John University, UK
· Emmanuel Katongole — Department of Theology/Kroc Institute for International Peace Studies, Notre Dame University
· Ruth Padilla DeBorst — Coordinator, International Fellowship of Mission as Transformation (INFEMIT), Costa Rica
· Mario Vega — General Director, Misión Cristiana Elim, El Salvador
· Gregory Leffel — 2016 ASM President, One Horizon Institute
CONFERENCE THEME
At ASM 2005 we addressed mission's public engagement with North American society under the heading The Mission of Public Theology. George Hunsberger directed our attention to the public identity of the church-in-mission, its stance regarding broadly-shared social-political concerns, and its particular voice in a pluralistic society.
A decade on, this theme will be expanded to examine a missiology of public life and its relevance for mission within the myriad societies our missioners and churches engage in North America and around the world. Social change, of course, creates ever new challenges to public life. Change challenges missiology as well, both in terms of the growing complexity of local, national and globalizing contexts that threaten to outrun our traditional tools for describing and interpreting them — and in the additional sense that mission must also challenge emerging public conflicts and distortions found in every society and missional context.
Missiologists in every society confront complexity in describing, framing, and analyzing political, economic and cultural processes, and providing informed guidance. To one extent or another, all of our churches are embedded in historical contexts that constrain their public faithfulness regarding race, gender, ethnicity, class, poverty, the environment, and other issues. And they all contend with public ideologies and historical narratives that variously complement, co-opt, or compete with Christian faith in the public quest to establish normative foundations for life and society.
The church — wherever it is established, or is in the process of being established — must participate in ever fresh ways with shaping public narratives and supporting public action for human flourishing and the common good. It must do this not simply to be relevant (as if relevance is an end in itself), but must do this in order to publically legitimate its mission, and thus to give normative sense to Christian faith and action among non-Christian publics as well as to allow the gospel to be heard intelligibly in public.
We will examine how a missiology of public life might serve mission as it seeks to:
· Apply a distinctive and critical Christian perspective to matters of society at large;
· Contribute to an intellectual grounding for Christian public engagement;
· Find common ground with others to act cooperatively and collaboratively within pluralistic settings;
· Resource individual Christians, churches, and organizations/movements to apply their faith to public concerns; and
· Frame a broad-based missiological language to link various theological/missiological traditions of Christian social engagement including social ethics; public, political and contextual theologies; and traditions of Christian charity, justice advocacy, development/transformation, incarnational witness, as well as social, liberationist, and civil rights movements.
Questions abound about secularization and privatized religion; about class, race, and ethnic and economic marginalization; about violence; about internal class and political tensions within Christianity; about interreligious public theologies; about the Earth itself. What can we learn from histories of political theology in, say, South Africa, or from liberation theology, including their critiques of mission? How do we address old tensions between good works and evangelism (between, that is, justice and justification)? Or understand public advocacy, collective social action, critique and dissent? All this is, of course, just to name a few of the questions before us.
Our goal, however, is to frame the outlines of a missiology that informs a mission that is public in its concern and in its shared social participation, critical of the powers, and constructive in supporting society and nurturing a vital way of life that bears witness to the reign of God.
REGISTRATION AND CALL FOR PAPERS AND PANELS
Forthcoming, January 2016
CLICK HERE to view materials and articles from previous meetings.
For information regarding the AETE annual meeting, please go to the
AETE website at www.aeteonline.org.