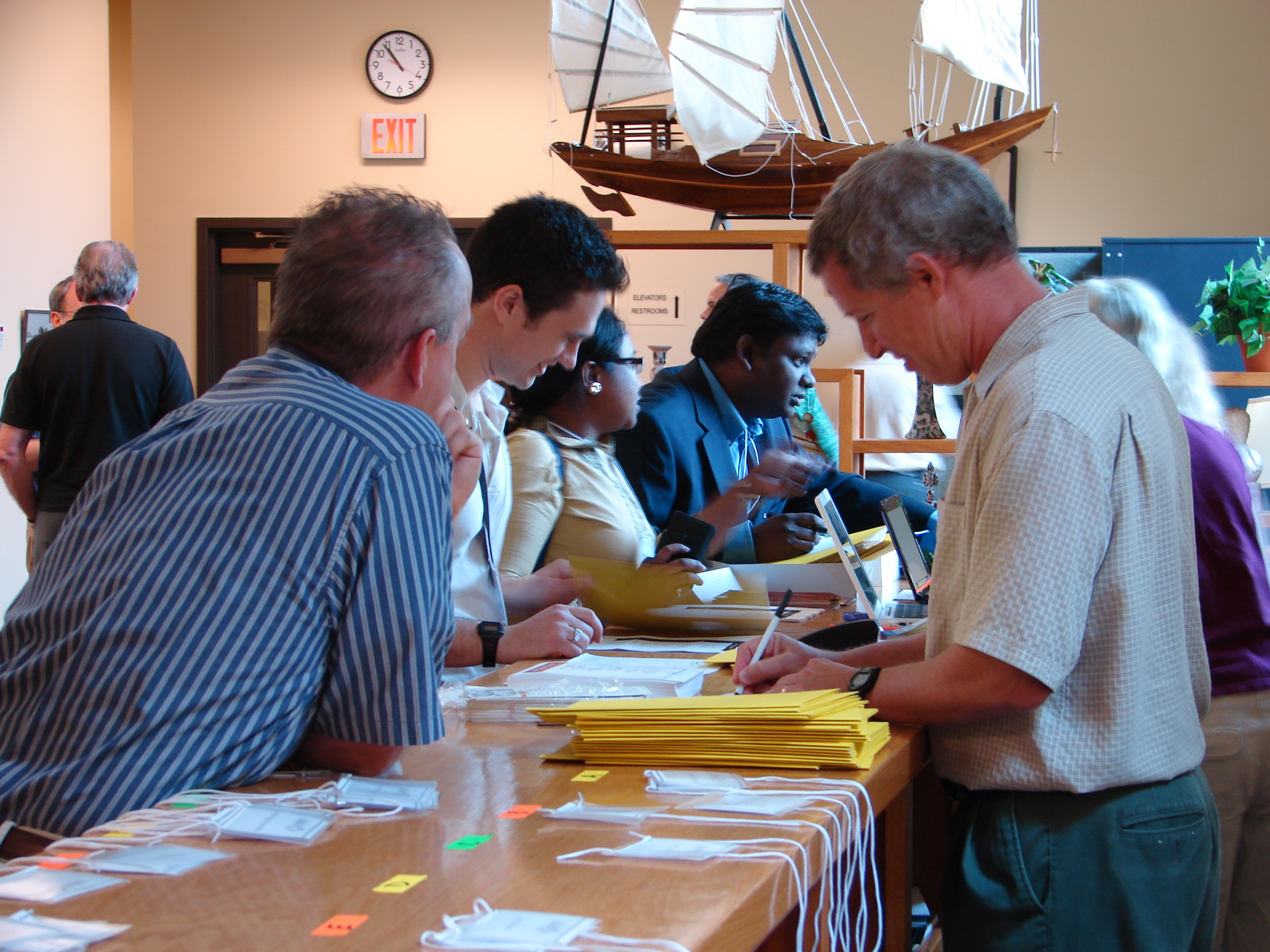 American Society of Missiology's Annual Conference 2014:
Contextualization
Theme: Contextualization
Dates: June 20-22, 2014
NEW Location: University of Northwestern, Saint Paul, MN
Click to Register Now!
For Meeting details, transportation and maps, click here
ANNOUNCING THE 2014 ASM MEETING
The American Society of Missiology (ASM) will meet June 20-22, 2014 (University of Northwestern, in St. Paul, MN) under the primary theme of Contextualization in the Contemporary World, with a secondary theme of Third Wave Mission (a phrase coined by Robert Schreiter, to correspond with the third wave of globalization)--a phrase intended to highlight the themes of lay involvement, short-term missions, and sister-church partnerships. Plenary speakers will include Virgilio Elizondo (Notre Dame), Marla Frederick (Harvard University), Tite Tienou (Trinity Evangelical Divinity School), and Robert Priest (ASM President). Robert Schreiter (Catholic Theological Union) will deliver the Friday afternoon symposium address on "Third Wave Mission."
CONFERENCE THEME: CONTEXTUALIZATION IN THE CONTEMPORARY WORLD
We invite consideration of the ways in which Christian discourses, practices, identities, and understandings should be, or already are, responsive to contemporary variable cultural contexts. We welcome paper and session proposals related to a wide variety of communities and contexts, focused on a wide variety of ways in which contextual responsiveness occurs - from preaching and singing to theologizing and naming. Papers that address contextual challenges missiologically (related to such things as child witches in Congo, the experience of han in Korea, immigration in the USA, or prosperity theology in Nigeria), that confront enduring problems, raise important methodological issues, or bring fresh material to bear on themes of broad interest will be appreciated. Papers that feature contextualization in the context of rapid social change, of global flows, of diaspora communities, of hybridities and other contemporary realities will be valued. Papers that explore typologies or models of contextualization, that attempt to differentiate contextualization from syncretism, that consider contextualization issues in relation to major world religions, or that consider particular theorists (such as Paul Hiebert on self-theologizing, or Virgilio Elizondo on a theology of mestizaje) are all appropriate. Papers grounded in original research are especially welcome. In short, we are looking for a wide variety of papers related to contextualization, presented by a wide variety of presenters, and focused on a wide variety of contemporary contexts.
SUBMITTING A PAPER PROPOSAL
This year we have revised the conference structure to provide significantly expanded opportunities for paper presentations. We invite you to submit a paper proposal related to the missiological theme of Contextualization in the Contemporary World, or to Third Wave Mission (lay involvement, sister-church partnerships, short-term missions). Papers on other subjects may be considered, but preference is given to papers addressing the conference theme(s). Deadline: Feb 15, 2014. Notice of Accepted Papers: Mar 1, 2014.
To submit your title and 200-word abstract, click on the following link:
https://www.surveymonkey.com/s/ASM-2014-Paper-Proposal
ORGANIZING A PANEL
This year it is possible for a self-organizing team of four to five scholars to coordinate and submit a proposal for a 2.5 hour session focused on some common sub-theme (such as "contextualized preaching," "witch accusations and the church," "models of contextualization," "Latino contextual theology," "contextualized ministry in Muslim contexts"). This could involve a session of five papers, or of four papers followed by a respondent or panel discussion, or other approved format (for questions regarding session design contact gleffel@onehorizon.org). Each person would individually submit their paper/presentation proposals, and then the session organizer would submit separately below, a session title and 400 word abstract, with lists of participants. Again the deadline is Feb 15, 2014).
https://www.surveymonkey.com/s/ASM-2014-Panel-Proposal
STUDENT PRESENTATIONS USING PECHA KUCHA FORMAT
This year we would like to experiment with opening more opportunities for students (and others) to present within the Pecha Kucha format (a presentation format using 20 slides, 20 seconds each, for a total of 6 minutes and 40 seconds). While doctoral students in the final stages of dissertation research are encouraged to submit a full paper proposal (as outlined above), students at other stages are encouraged to consider using this format. For further information, see, for example:

http://www.youtube.com/watch?v=9NZOt6BkhUg
Faculty are strongly encouraged to structure your spring classes to allow students to carry out research and then to present the results using the Pecha Kucha format, and to recommend key student presenters. This is a wonderful way for students (from advanced undergraduates or master's students on up) to begin to participate in such a professional gathering. The deadline for a Pecha Kucha Proposal: April 15, 2014.
To submit your name, title, abstract, (and if you are a student, your faculty reference), go to:
https://www.surveymonkey.com/s/ASM-Pecha-Kucha
FINAL NOTE
We believe the ASM stands at an exciting juncture, and we hope you will plan to participate and join us this next summer, and that you will encourage your colleagues and students to be fully involved and take advantage of the wonderful program that is coming together. Let's work together to strengthen missiology through this next conference.
If you have questions, or wish to discuss ideas for papers or sessions, you may contact any of the following: Greg Leffel (gleffel@onehorizon.org), Stanley Skreslet (skreslet@upsem.edu), or Robert Priest (rpriest@tiu.edu).
CLICK HERE to view materials and articles from previous meetings.
For information regarding the AETE annual meeting, please go to the
AETE website at www.aeteonline.org.