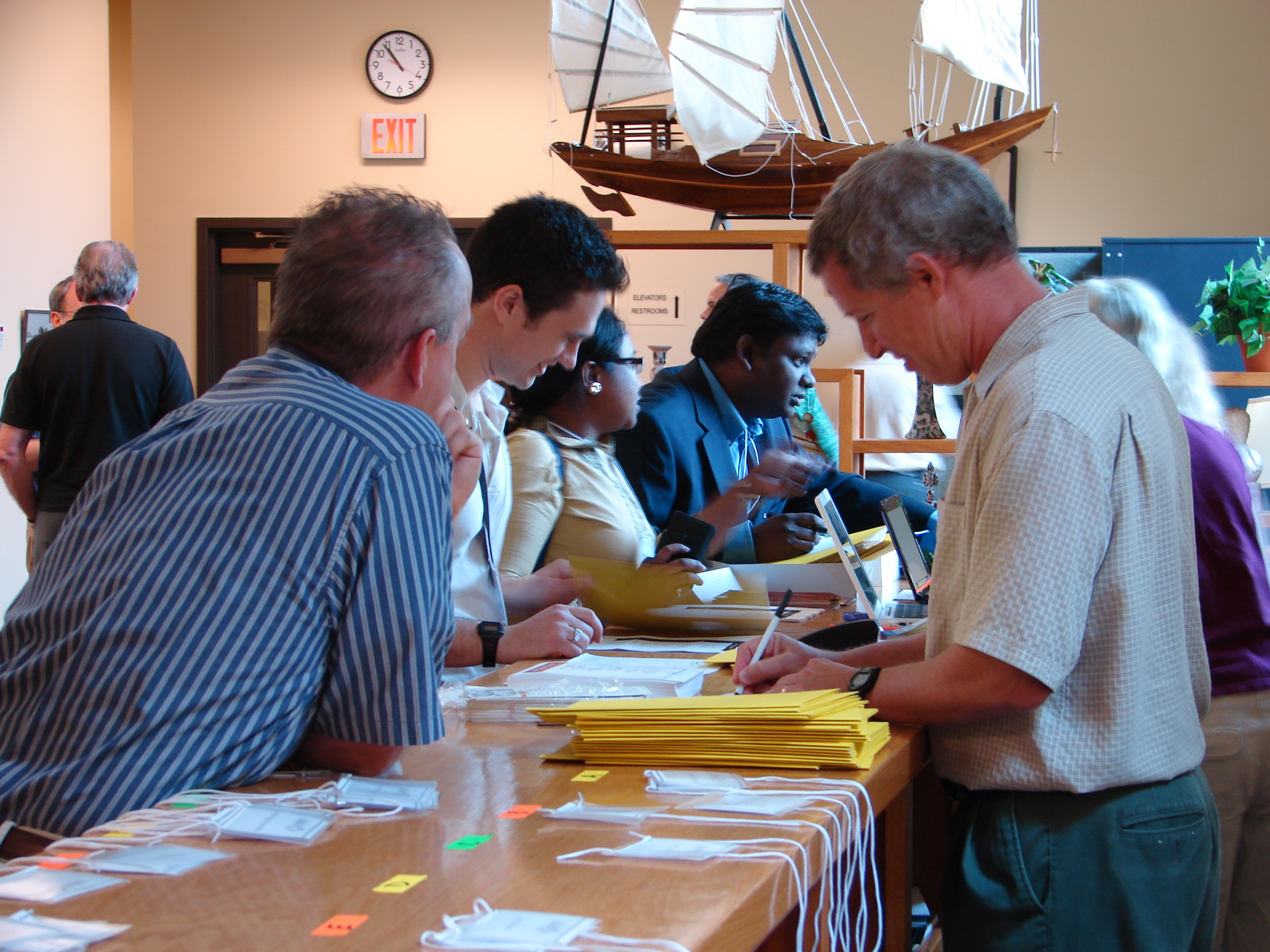 American Society of Missiology's Annual Conference 2015:
Missio-logoi: The Many Languages of Mission
Theme: Missio-logoi: The Many Languages of Mission
Dates: June 19-21, 2015
NEW Location: Wheaton College, Illinois
The 2015 APM Annual Meeting held at Wheaton College, Wheaton IL, will begin on Thursday, June 18, with 4:00-6:00pm registration, 5:45pm dinner, and the opening plenary session at 7:00pm. The Meeting will conclude with the 2:15-3:00pm APM business meeting on Friday. A more detailed schedule, including three plenary addresses, parallel paper presentations, and a panel discussion, is forthcoming.
ASM Annual Meeting 2015
The American Society of Missiology (ASM) will meet June 19-21, 2015 at Wheaton College. The primary theme for this year's annual meeting is Missio-logoi: The Many Languages of Mission. A related symposium, especially but not exclusively for younger scholars of mission, will focus on publishing in the field of missiology (current trends and future prospects). Confirmed plenary speakers include Lamin Sanneh (Yale University), Kirsteen Kim (Leeds Trinity University, UK), Terry Muck (Louisville Institute), and Stanley Skreslet (ASM President).
Schedules
ASM 2015 Thursday Preliminary Meetings Schedule
ASM 2015 ASM Meetings Schedule
ASM 2015 AETE Meetings Schedule
ASM 2015 APM Meetings Schedule
ASM 2015 Parallel Sessions Schedule
Call for Papers
In relation to this year's ASM theme, missio-logoi are understood to be words, images and other forms of human expression that relate to Christian mission. Through such discourses, critics and proponents alike discuss, analyze and/or portray Christian mission. When presented as missionary speech, missio-logoi are also a vital means by which evangelists and other Christian witnesses attempt to share the claims of the gospel with others, while inviting them to become fellow disciples of Jesus Christ. When part of outreach, missio-logoi may take many different forms, whether spoken, written or embodied in life by some other means.
Papers are invited that address particular aspects of the conference theme, such as:
Visual arts, music and missionary outreach
The new media and cross-cultural evangelism
Narrative theologies of mission in action
Architecture and other forms of globalized church culture as missionary speech
The reception of missionary discourses
Hidden discourses in the archives
Historiographical depictions of mission
Portrayal of mission(aries) in film and fiction
Ways of speaking about mission in the secular academy (e.g., paradigm theory, intercultural theology, interfaith dialogue, World Christianity)
Secular discourses about Christian mission
Publishing trends in missiology

High-quality papers not directly related to the conference theme will also be considered, as space allows. To submit your title and 200-word abstract (Deadline extended to February 6, 2015), click on the following link:
To submit a paper proposal: http://goo.gl/forms/e42rEWLaKF
Confirmation of accepted papers expected by March 2, 2015
Organizing a Panel
This year it is possible again for a team of three to four scholars to coordinate and submit a session proposal focused on some common sub-topic that relates to the primary theme of the conference, the symposium theme, or another subject. This could involve a session of up to four papers or three papers and a respondent. Each person would individually submit her/his paper proposal and then the session organizer would submit separately below a session title and 300-word abstract, along with a list of the participants for that session. Again, the deadline is extended from January 30 to February 6, 2015.
To submit a panel proposal: http://goo.gl/forms/tCvqFDVMpp
Confirmation of accepted panel proposals expected by March 2, 2015
The prospects for missiology are bright. Over the past few years, we've seen significant growth in attendance at our annual meeting and a rapid increase in the number of papers presented in the parallel sessions. Do plan to participate and join us at Wheaton College this year, while also encouraging your colleagues and students to take advantage of the wonderful ASM program that is coming together.
Questions?
If about papers proposals or session proposals, contact Paul Kollman (ASM 2nd VP; pkollman@nd.edu)
If about the ASM travel pool, contact Duane Brown (ASM treasurer; debrownphd@gmail.com)
If about the conference in general, contact Stan Skreslet (ASM President; sskreslet@upsem.edu)
CLICK HERE to view materials and articles from previous meetings.
For information regarding the AETE annual meeting, please go to the
AETE website at www.aeteonline.org.