ASM Series
//note that the style tag did not exist in original method - JTL modified trying to vertically align the slides
???
???
??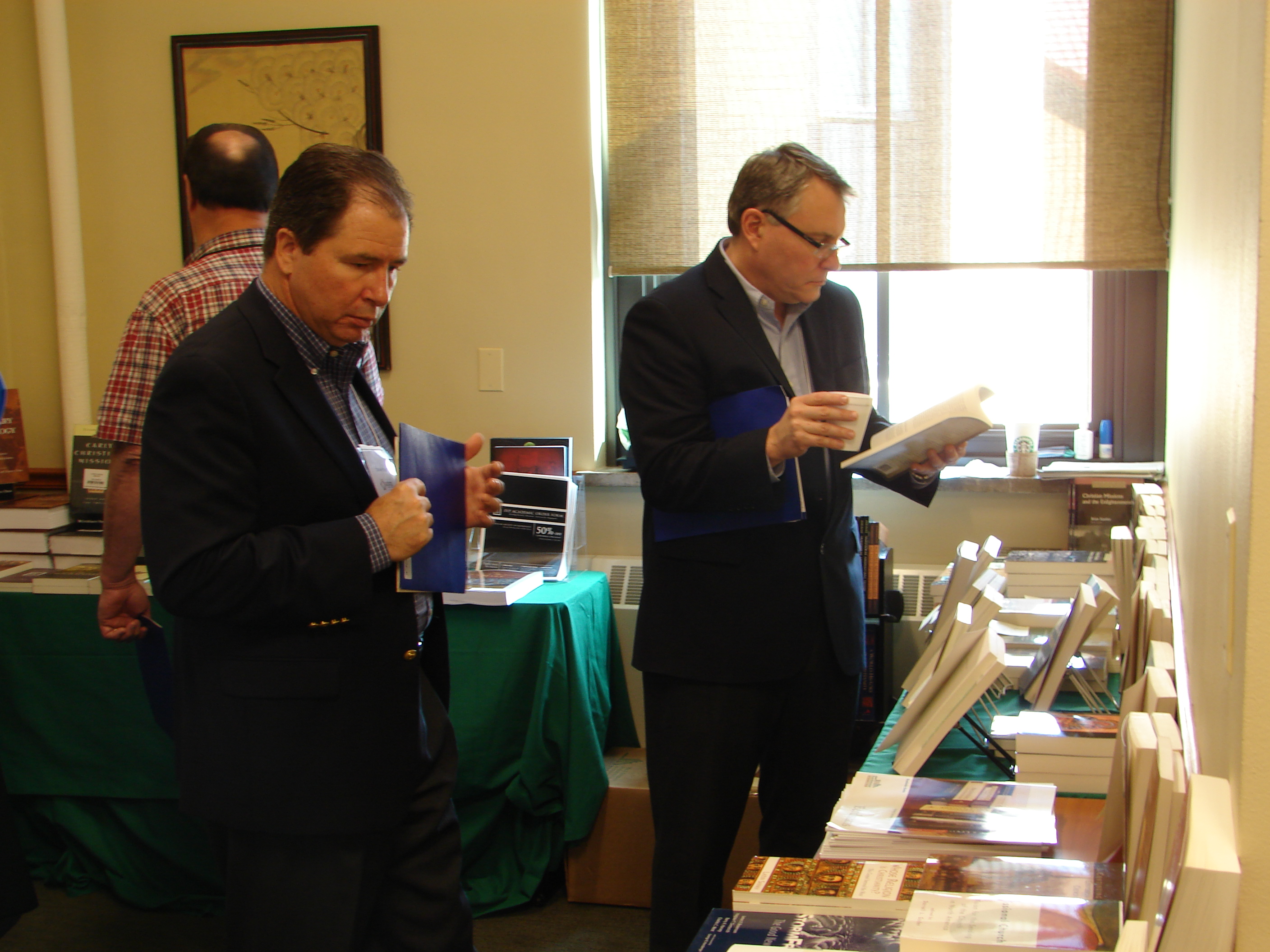 Note: Additions and updates to the lists below coming soon!
The ASM, in association with Orbis Books, publishes a series of monographs on critical themes in mission studies.
Authors wishing their manuscripts to be considered for the ASM Series must first submit a proposal containing a one page description of the topic, a table of contents, and a letter explaining the relevance and importance of the study to the ASM Series Committee Chair, Robert Hunt (roberth@smu.edu). If the topic is deemed of interest and appropriate, the Chair will request a PDF file of your MS in a single file for review by the Committee, which may request assistance from expert readers on specialized topics. Every effort will be made to make a decision on the publication on the dissertation within three months.
Volumes in the Series are selected for their high merit and wide interest in the study of mission. Correspondence regarding submitting manuscripts for review should be addressed to Robert Hunt, P.O. Box 750133, Dallas, TX 75275-0133. The other members of the ASM Series Editorial Committee are Paul Hertig, Robert Gallagher, Kristopher W. Seaman, Hendrick Pieterse, Brian Froehle, Peter Vethanyagamony, Francis Adeney, and Lisa White.
The most recent volumes published in the Series (listed below) will soon be available for purchase through the ASM website.
BEVANS, Stephen B., and SCHROEDER, Roger P. Constants in Context: A Theology of Mission for Today. 2004. 491 pp.
KOLLMAN, Paul, CSC. The Evangelization of Slaves and Catholic Origins in East Africa. 2005.
NUSSBAUM, Stan. A Reader's Guide to Transforming Mission. 2005. 160 pp.
OKOYE, James Chukwuma. Israel and the Nations: A Mission Theology of the Old Testament. 2006.
SMITH, Susan E. Women in Mission: From the New Testament to Today. 2007. 234 pp.
WICKERI, Philip L. Reconstructing Christianity in China. K. H. Ting and the Chinese Church.2007. 516 pp.
HERTIG, Paul, and GALLAGHER, Robert L., eds. Landmark Essays in Mission and World Christianity. 2009. 288 pp.
ANDERSON, Gerald, and WHITEMAN, Darrell, eds. World Mission in the Wesleyan Spirit. 2009. 358 pp.
MCGEE, Gary. Miracles, Missions and American Pentecostalism. 2010. 288 pp.
HUNT, Robert. The Gospel Among the Nations: Christian Mission in a Pluralistic World. 2010. 400 pp.
THOMAS, Norman E. Missions and Unity: Lessons from History, 1792 to 2010. Wipf and Stock. 2010. (Click here to buy)
Books published in the ASM Series, in alphabetical order, include the following:
ANDERSON, Gerald H., Robert T. Coote, Norman A. Horner, James M. Phillips, eds. MissionLegacies. 1994. 640 pp.
BONK, Jonathan J. Missions and Money. (Revised and Expanded) 2006.
BOSCH, David J. Transforming Mission. 1991. 534 pp.
BROWN, G. Thompson. Earthen Vessels & Transcendent Power: American Presbyterians in China, 1837-1952. 1997.
CHRISTENSEN, Thomas G. An African Tree of Life. 1990. 160 pp.
COOK, Guillermo. The Expectation of the Poor: Latin American Basic Ecclesial Communities in Protestant Perspective. 1985. 251 pp.
COOK, Guillermo, ed. New Face of the Church in Latin America. 1994. 300 pp.
COVELL, Ralph R. Confucius, the Buddha, and Christ: A History of the Gospel in Chinese.1986. 253 pp.
DRIES, Angelyn. The Missionary Movement in American Catholic History, 1820-1980. 1998.
DRUMMOND, Richard. Toward a New Age in Christian Theology. 1985. 272 pp.
FORMAN, Charles W. Island Churches of the Pacific: Emergence in the Twentieth Century.1982. 352 pp.
GITTINS, Anthony J. CSSp. Bread for the Journey. 1991. 250 pp.
HANSON, Eric O. Catholic Politics in China and Korea. 1980. 160 pp.
HUNT, Everett Nichlols, Protestant Pioneers in Korea. 1980. 122 pp.
KNITTER, Paul F. No Other Name? A Critical Survey of Christian Attitudes Toward the World Religions. 1985. 304 pp.
KOLLMAN, Paul, CSC. The Evangelization of Slaves and Catholic Origins in East Africa. 2005.
KRAFT, Marguerite G. Understanding Spiritual Power: A Forgotten Dimension of Cross Cultural Mission and Ministry. 1995.
LARKIN, William L., Jr. and Joel F. Williams. Heaven-Sent: An Evangelical Approach to Mission in the New Testament. 1998.
LUZBETAK, Louis J., SVD. The Church and Cultures: New Perspectives in Missiological Anthropology. 1988. 384 pp.
MÜLLER, Karl, Theo Sundermeier, Stephan B. Bevans and Richard H. Bliese, eds. Dictionary of Mission: Theology, History, Perspectives. 1997.
NEELY, Alan. Christian Mission: A Case Study Approach. 1995.
NIDA, Eugene, and William Reyburn. Meaning Across Cultures: A Study in Bible Translating.1981. 96 pp.
NUSSBAUM, Stan. A Reader's Guide to Transforming Mission. 2005. 160 pp.
OKOYE, James Chukwuma. Israel and the Nations: A Mission Theology of the Old Testament. 2006.
PHILLIPS, James M. From the Rising of the Sun: Christians and Society in Contemporary Japan. 1981. 319 pp.
SANNEH, Lamin. Translating the Message: The Missionary Impact on Culture. 1989. 225 pp.
SHENK, Wilbert R. Henry Venn-Missionary Statesman. 1983. 192 pp.
STAMOOLIS, James. Eastern Orthodox Mission Theology Today. 1986. 208 pp.
THOMAS, Norman E., ed. Classic Texts in Mission & World Christianity. 1995. 346 pp.
WOODBERRY, J. Dudley, Charles E. Van Engen, Edgar J. Elliston, eds. Missiological Education for the 21st Century. 1996.
Order books from your bookstore or from Orbis Books, Maryknoll, NY 10545 USA.