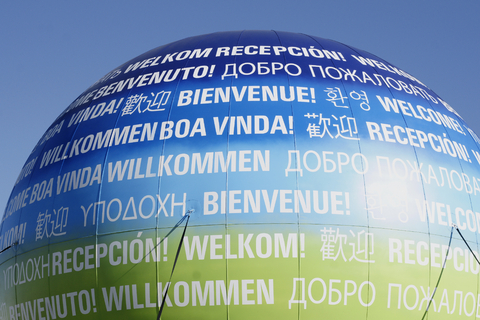 The American Society of Missiology is an inclusive and diverse professional association made up of members from Independent (Evangelical, Pentecostal, etc.), Conciliar, and Roman Catholic communions of the Christian church. This unique make up of our membership provides a dynamic and lively exchange of ideas, issues, and scholarship focused on the church's call to participate in God's mission to the world.
We hope that as you explore this Web site and look at the lastest offer from
Missiology

,
browse the offerings from our
ASM Series
, consider attending our
Annual Meeting
, and participate in one of our
Forums
, you will consider
membership
in the ASM and join in our dynamic exchange!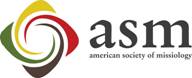 2014 Annual Meeting: Contextualization in the Contemporary World
The American Society of Missiology (ASM) will meet June 20-22, 2014 (University of Northwestern, in St. Paul, MN) under the primary theme of Contextualization in the Contemporary World, with a secondary theme of Third Wave Mission (a phrase coined by Robert Schreiter, to correspond with the third wave of globalization)- a phrase intended to highlight the themes of lay involvement, short-term missions, and sister-church partnerships. Plenary speakers will include Virgilio Elizondo (Notre Dame), Marla Frederick (Harvard University), Tite Tienou (Trinity Evangelical Divinity School), and Robert Priest (ASM President). Robert Schreiter (Catholic Theological Union) will deliver the Friday afternoon symposium address on "Third Wave Mission."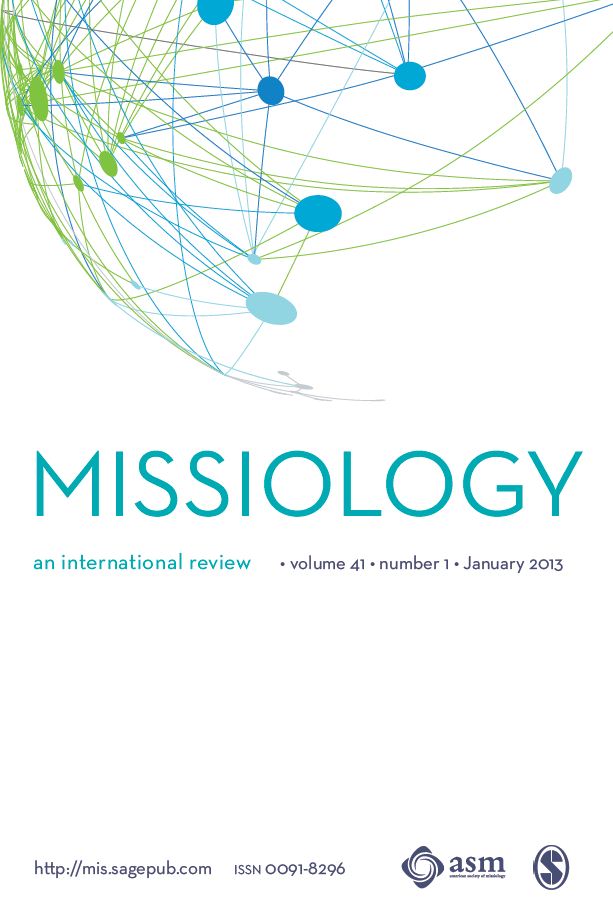 Check out our new Online Schedule! You can see who is coming, read speaker bios, and access paper presentations.
"AT-A-GLANCE" SCHEDULE: ASM AND RELATED MEETINGS
APM—Association of Professors of Mission: 7:00pm, Thursday, June 19 – 3:00pm, Friday, June 20
AETE—Academy for Evangelism in Theological Education: 6:45pm, Thursday, June 19 – 3:00pm, Friday, June 20
UMC—United Methodist Professors of Mission: 9:00am – 2:00pm, Thursday, June 19
Information: bhartley@eastern.edu
ASM—Symposium: "Third Wave Mission": 3:00 – 5:15pm, Friday, June 20; and follow-on parallel session track, Saturday, June 21 – Sunday, June 22 Information: mgable@catholiccincinnati.org
ASM—American Society of Missiology, Annual Conference—"Contextualization in the
Contemporary World": 7:00pm, Friday, June 20 – 12:00pm, Sunday, June 22
Now Available! Click here to order The History of the American Society of Missiology by Wilbert Shenk or here to download the pdf
Missiology: An International Review
is the quarterly journal of the American Society of Missiology. The journal is a forum for the exchange of ideas and research between missiologists and others interested in related subjects.
Important Announcement for MissiologySubscribers
If you would like to subscribe to Missiology (or renew your subscription) but are not also an ASM Member, the process for subscribing/renewing your subscription has changed. Non-member subscribers can no longer subscribe through the Missiology Editorial Office. Please visit the Missiology page for specific information on how to renew or order your subscription.
If you are a subscriber, you can access our most recent issues online. Click
here

to create or login to your account, then click on the Missiology Online link from the menu on the left side of the Access Portal page. If you follow these steps but do not see a link to Missiology Online, please email our

Editorial Office

and request to have your account activated.